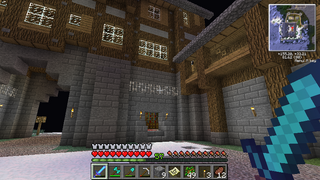 The Inn is the main part of the Guild and spans almost all the higher floors of it, and contains the City Builder (unless you already built your Kingdom), the Innkeeper, the Food Merchant, and last, but definitely not the least, the Guild Master. The City Builder and the Innkeeper are on the Ground Floor, the Food Merchant on the first and the Guild Master on the third floor (the second floor just has a meeting area and a mini-library).
Ad blocker interference detected!
Wikia is a free-to-use site that makes money from advertising. We have a modified experience for viewers using ad blockers

Wikia is not accessible if you've made further modifications. Remove the custom ad blocker rule(s) and the page will load as expected.